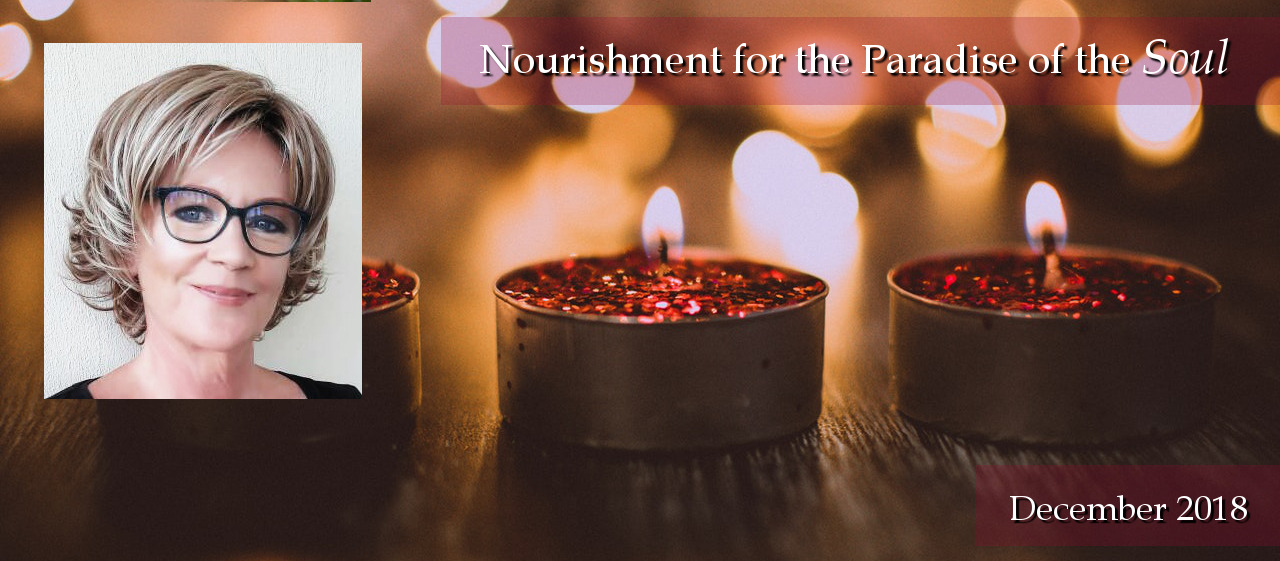 To Wish You Well
Lights are lit,
Candles glow,
Advent trees already twinkle
Silently – bearing gifts –
Awaiting their moment,
In each window – reflecting,
Presently poised;
Lovingly wrapped
To wish you well.
So, spare time
To dream;
To admire.
In the stature of waiting,
In the magic of wondering –
Christmas mysteries unfold.
Today, every day,
So precious, so priceless;
Soon to be with us anew;
Prepare then the holly bough
And ringing bell
To welcome God, Emmanuel.
Wendy Whitehead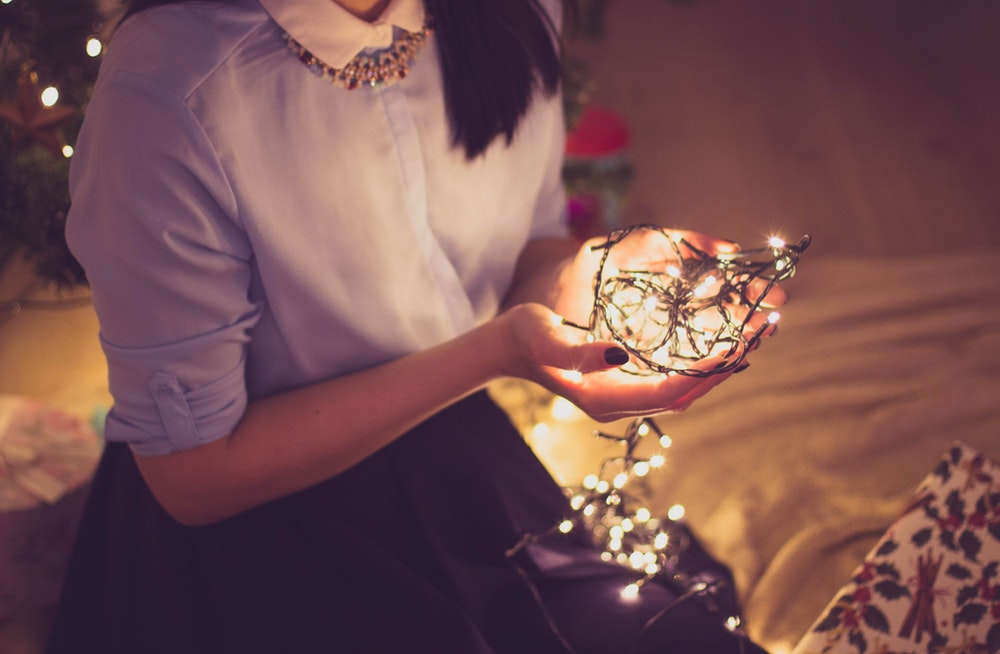 Advent is a very special time for me. It is an annual reminder to reflect on new divine insights I have gathered throughout the year. I take stock of my personal growth with gratitude, while opening my heart to even deeper divine experiences on the adventurous journey of the soul through life. Every Advent I recognise that I am not the same person anymore I was when I arrived at the previous Advent. Every year I make positive changes to my lifestyle and improve my self-care so that I can share the gifts God gave me with the world in an increasingly better and more profound way. For this to happen I pause and surrender many times giving the Creator a heartfelt, YES to an expansion of my being, shifting to a life under a new paradigm.  Over, and over again, I walk into the unknown without ever being disappointed by the divine guidance I receive. I know from experience by now that if I trust wholeheartedly in a wisdom much greater than myself, even against the odds, that the Alchemist of Souls ultimately does not let me down. The opposite is true. I have learnt to go with the flow following the liquid light in the process of becoming liquid light, which takes a life time.
I must admit that this was a process I resisted many times. It is not easy to give up control over what we humans think should happen. Eventually I realised though that what we call a leap of faith is not a leap at all. It is simply a step into God's Department Store of Blessings in the realm of Spirit, where love so powerful, beautiful and life-changing is freely available, waiting to be received.
Advent, Christmas and New Year's Eve have one thing in common for sure, the waiting for the arrival of something new created in love and for love. This is the true gift of the festive season for each one of us. We are given the opportunity to follow the liquid light into the world and to change it for the better. When we allow this inner transformation to occur we release a divine fragrance into the universe, which is so stunning that it cannot be matched by any perfume placed under the Christmas tree. Our love filled inner sanctuaries will have the power to light up the world beyond our wildest dreams. Love is another term for liquid light. Love and light want to be lived, expressed and passed on.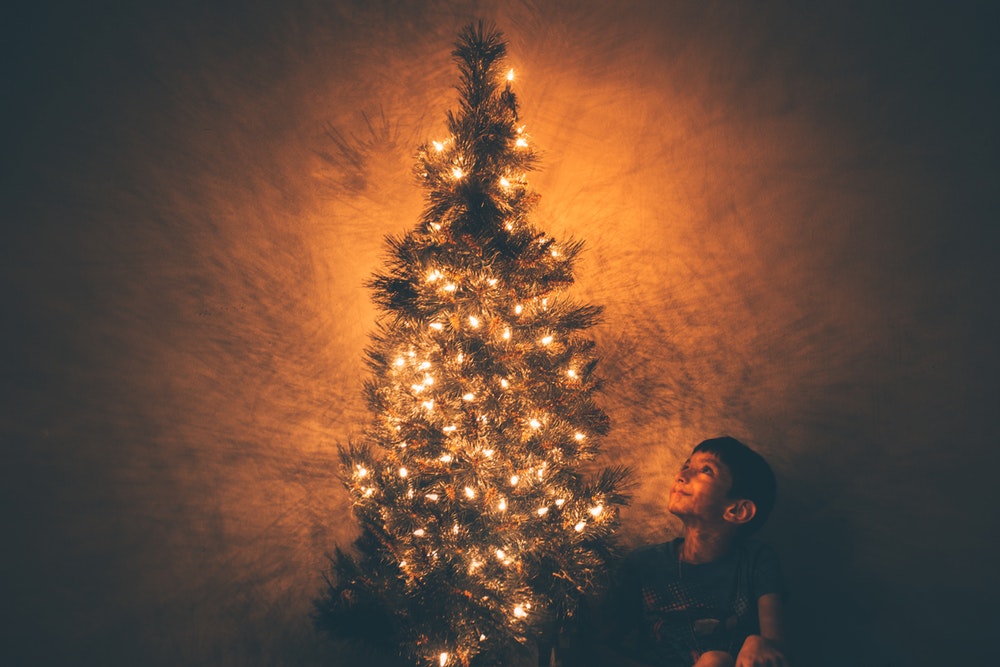 'Love wishes to be known,
completely understood
and shared.
It has no secrets;
Nothing that it would
Keep apart
And hide.
It walks in sunlight,
Open-eyed and calm,
In smiling welcome
And in sincerity so simple
And so obvious
It cannot be
Misunderstood.'
Holy Shift! Edited by Robert Holden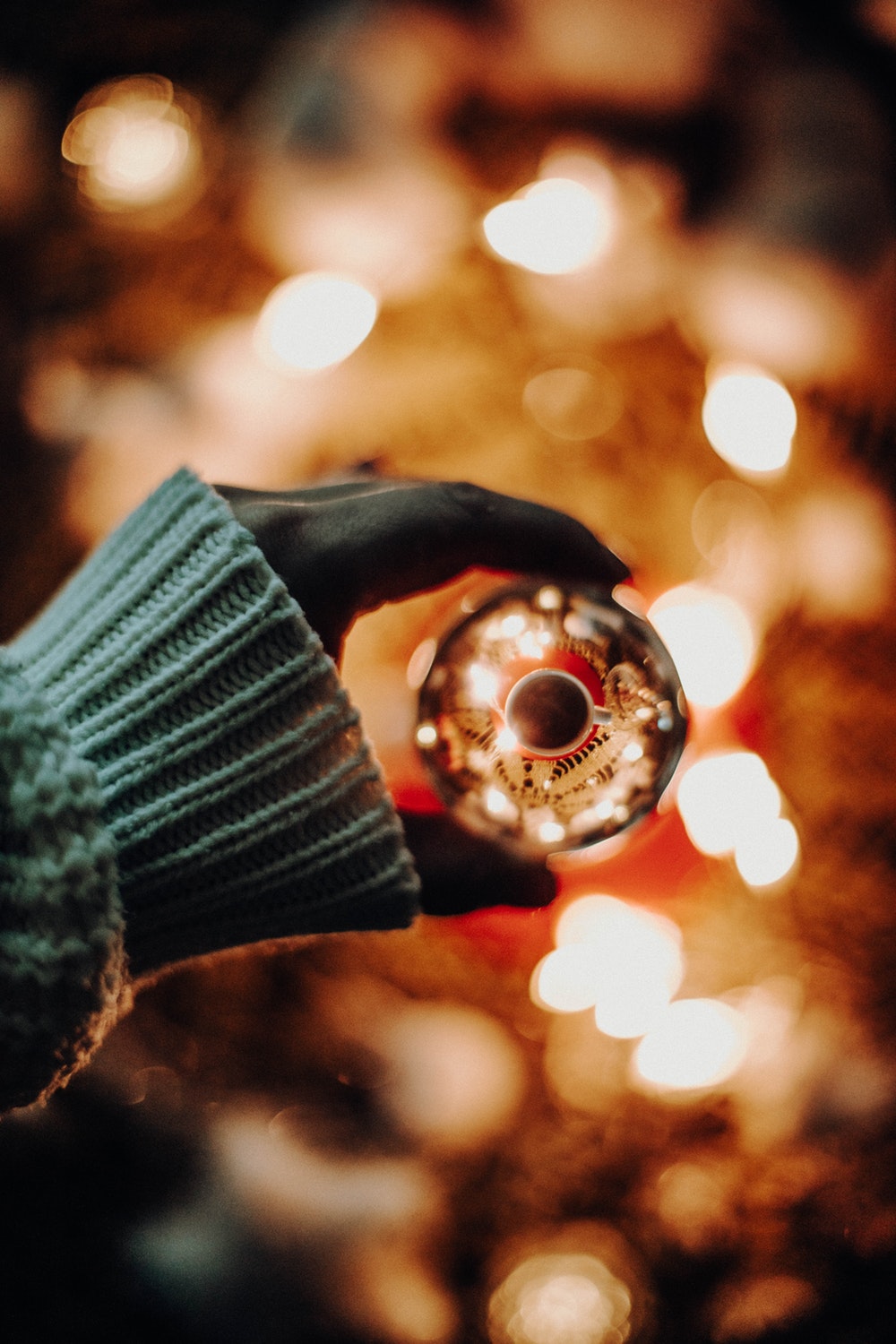 Wishing you all the best for the wonder of Advent, Christmas and the New Year. Thank you for travelling with me through 2018. Thank you for your heart- warming feedback, which inspires me every time.
I am looking forward to our journey through 2019.
Sending  you  warmth  from  my  soul  to  yours
Your Happiness Designer
Charlotte
Tamarin
MAURITIUS
Thank you for subscribing to my Newsletter. I appreciate hearing from you – do let me know if you ever have any questions.